News
Richter Bau-Lifte und Elemente
Here is a novelty: a small support foot - this is used when mounting on the scaffold, which comes with the construction minilift Flipper in the accessories.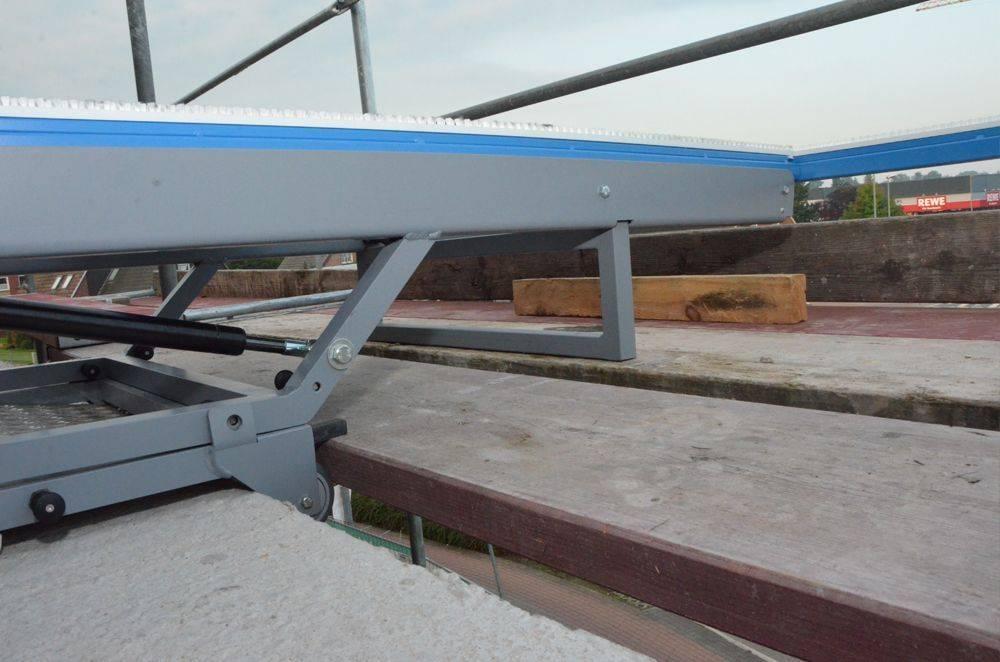 Construction lift Flipper
The construction minilift Flipper will be delivered from October 2018 additionally with 2 construction supports and a 2 meter extension bar for the rear. This simplifies the assembly on the construction site many times over.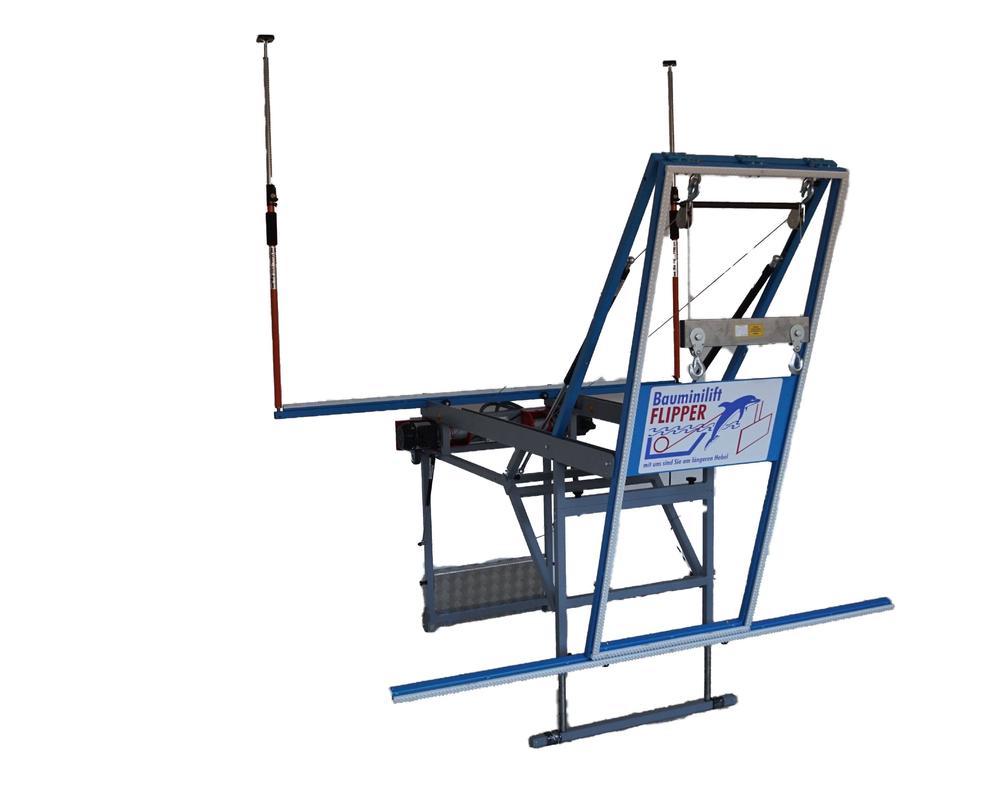 The latest innovation concerns stability when lifting loads in difficult operating situations - for example, on the construction site. Thanks to an additional rail and two length-adjustable supports that can be mounted on the mini crane in no time at all, it is now possible, for example, to use the ceiling of a building to support the loads and set up the mini crane safely. And the beauty of it is that when the job is done, the construction is not only quickly stowed away again, but no drill holes from the anchoring remain at the site of operation. Even external weights no longer have to stabilize the "flipper".
At the same time, the additional rail makes it easier to remove large components or disks. This is because the support surface in this area of the construction mini-lift has become significantly larger as a result of the innovation.